Hi, I'm Ken Roberts, MA, RDN, LD.
Founder of Top Nutrition and Performance
This is my Story


I believe nutrition should be simple and not complex.  When I was on active duty, being physically fit and living a healthy lifestyle was a huge part of my identity.  However, since retiring I have unfortunately witnessed many of my fellow veterans struggle to maintain their health. As a result of repeated years of taxing military training, their bodies have become compromised.  And what used to be an intrinsic sense of motivation and drive has now been replaced by acquired complacency. 
While I know I cannot replicate what was in the military, I want to help veterans get back the health they lost. It's my mission to help veteran and the and their community members improve their health, optimize their performance, and restore their motivation.
I do this through one to one nutrition counseling and through our Equip Nutrition Coaching programs.
While a large portion of the practice focuses on sports nutrition for athletes and optimizing health for veterans, I am also trained in every aspect of nutrition. Our one-to-one nutrition counseling helps community members struggling with GI disorders and weight management.
My amazing wife is a retired elementary school principal and long time dance teacher. She and I run and operate our two Academies for dance and martial arts in O'Fallon, IL. The practice is currently located inside our training studio.
I am currently accepting new patients for one to one nutrition counseling.
Please visit the service page for more information about pricing and scheduling an initial visit.
I look forward to working with you in the near future!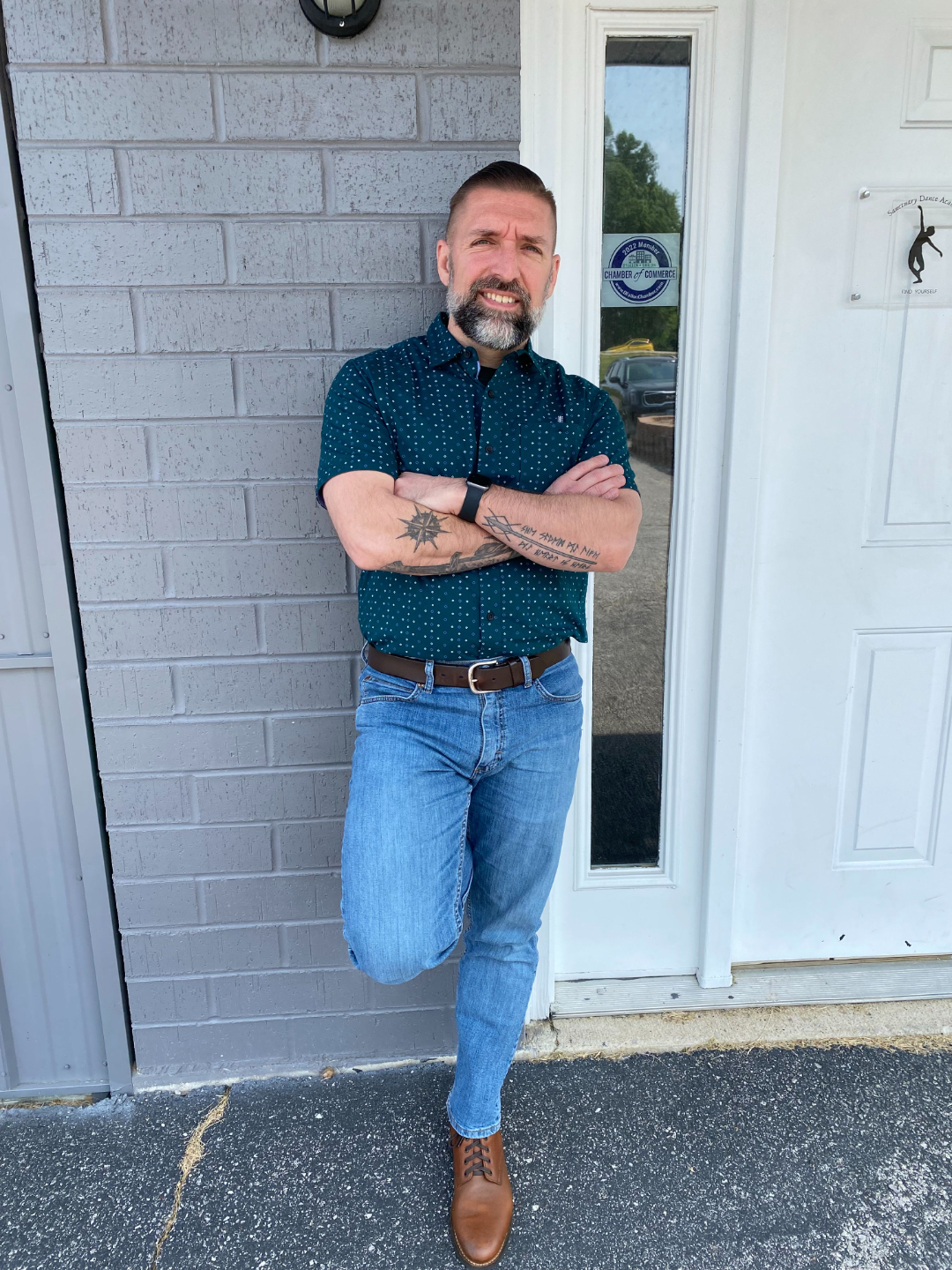 Reach your potential at Top Nutrition and Performance


Find the resources that are right for you.


Nutrition guides


We offer multiple guides and tools! Click the link below to see what we offer.
Download the guides
Stay Connected
Get resources, motivation, and guided activities delivered to your inbox: